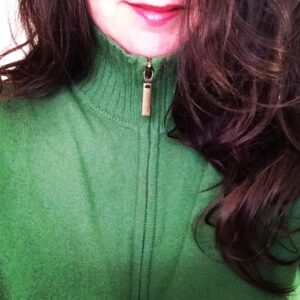 I'm writing this to you on November 2nd, which, as you likely know, is: ….. the final day of the Mexican "dia de los Muertos" celebration ….. "All Souls Day" for Christians ….. and the day after Samhain, a Gaelic celebration with Celtic pagan origins…. I'm sharing my seasonal secrets to the hidden power in the darker days.
I'm approaching these celebrations as a way to welcome the darker days, turn inward to my deeper places, and honor my roots and ancestors.
Historically, for me– as some of you know– Autumn has not been my jam. From my earliest childhood memories all the way into my 40's, my mood fell right along with the leaves. I'd get a bottom-heavy feeling– kind of like a lead piano– down in my gut.
What a load of dread to carry… And since walking– my brain-refresher of choice– wasn't always an option in the cold, rain and bluster. I'd feel heavier and heavier with each dark day. I know! So maudlin. But maybe you've had a moment like this? However, I'm learning to meet and greet Autumn's downward-falling darkness in a more upward-looking light.
I've written about it. Now I see the darker days as a time to tap into and replenish personal power….. …… Of kicking all forms of personal Kryptonite to the curb. 
My #1 form of Kryptonite? Boredom. So, as the blanket of Autumn begins to cover me, I actively build an indoor playground for my brain– more books, new creative projects, new ideas to research. I make conscious changes in my routines, try new recipes and call old friends to catch up. …… A time of digging down into my roots, a hunt for forgotten treasures, the diamonds that wink at me from my rougher, more remote terrain. 
I make a point to learn about myself and rediscover ways of being I had forgotten about. For example, a few days ago I remembered one of the very first meditation techniques I used back in my 20's to calm my anxiety and fear. …… 
In Autumn I often meditate lying down instead of sitting up. Lying down is more restful and allows the body to "fall" and sink into support. Of course, I also practice Yoga Nidra. …… 
When I get the blues, I move in a big, spontaneous way– dance, improvised yoga or bundle up and go outside to let the cold air lift my spirits (and raises my blood pressure). …… 
I listen to the quiet for the more subtle sounds I don't hear when I'm more active and outwardly turned. …… 
Instead of feeling sad for what/who I've lost, I reflect on the gifts life has given me and love up extra hard on what/who is currently in my life. …… 
I REALLY connect to my secrets and get clear on the role they currently play in my life. 
Do you know the role secrecy plays in your life? I also have a few secrets that I let go of, entirely, and at least one I drag out of the shadows to blast with light, by sharing that secret with someone else. …… 
I get rid of baggage– physical and otherwise. …… 
I get into getting real. I fine-tune my BS detector and fire it up– when there's less distraction, the BS detector runs like it's ON STEROIDS. …… 
And I celebrate the dark beauties– of shadow, of silhouette, of the bottom of the ocean, of the night sky, of the cave of my own heart, of the color black, of the unconscious, of my shadow side, of the fading year, of SHUNYA– the void, the emptiness that is everything and nothing at once. …… 
I invite the Dark Muse to fuel my creativity. And I share, share, share. Creative sharing is like opening the windows and inviting others in to be surprised and delighted…
((Speaking of sharing, the links in this post are seasonal photos and words I've chosen to share with you. All are riffing on the themes discussed here. I hope you enjoy. I've listed all the links at the bottom of the page for you as well.))
All the practices above pile up to a tower of renewed power– a power that begins in my deepest, darkest places where the REAL magic begins to stir, the mystery that I'll never totally understand but originate from, and am nonetheless gifted by this mortal coil.
The only constant in our Universe is darkness, right? Even our sun is only temporary. Remove everything in the Universe, all that's left is darkness. Shunya, mentioned above– the eternal void, everything and nothing. I'm learning to trust this darkness as a way of trusting this life. Why be afraid?
What about you? Let me know how you feel about and spend the darker days…..
Thank you for listening, and for being here. For all the good work you do, for keeping your feet on the ground, for lightning your load when you feel too heavy. And for helping others. For loving others. Thank you.
Maybe I'll see you in The Yoga Nidra Virtual Experience November 22 – December 20. Keep the torches burning..
Links in this blogpost are: Blogpost, "Autumn: Season of Dissolution and Dark Mirrors" Facebook post, a quote from Greta Garbo with a self-portrait Instagram photos with captions, shadow, silhouette, unconscious
---
Did you enjoy this article? Join my email list and get posts like this delivered to your inbox + special deals on all the stuff I make!