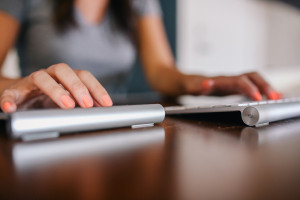 In this blogpost I'm sharing with you the last newsletter I wrote to my email subscribers in 2014 wherein I announced "the dimming of my digital lantern".
Here it is:
Hello there.
My message to you this week– and for the next couple of weeks is simple yet infinite.
It's the message and the GIFT of quiet.
Today begins the dimming of my online lantern, which will get dimmer over the next week and will remain low until January 2015.
This is the last email you'll receive from Foster & Flourish mailing list until Tuesday, January 6th, 2015.
If you're on other mailing lists, such as Meditation for Non-Meditators, expect those to begin dimming soon as well. Although you might not get an email saying so. (I respect your inbox very much.)
My presence on social media will be relatively dim until 2015.
Any posts I share will be personal and not related to my beloved work. My work is a living entity to me. I want it to rest, have it's quiet time too.
Just know the real me is still very much alive. I'll be taking care of my last few clients through Dec. 20th in my studio and on live calls.
After that, I'll be traveling and hanging with friends and family, sometimes making noise.
But there will be EXTRA quiet time this year.
In the past, my "holiday email" to you has shared stories, tips, mantras, guided meditations, advice from experience, big wishes and poetry. My holiday gift to you this year is quiet. A little less email and online noise for both of us.
I'll miss you and will be happy to re-connect in January 2015.
Big Love to you until then. Take care and thank you.
Sincerely,
~ t